Learn about ISO 13485.
ISO 13485 is an international standard developed by the ISO international organization in the field of medical device product quality and safety, this standard has a close relationship with the ISO quality management system certification standard. 9001. March 1, 2016; ISO 13485:2016 was born to replace the old version ISO 13485:2003.
This certification helps to minimize risks associated with medical products, helping to create products that are safe, meeting and satisfying customer requirements and applicable legal requirements.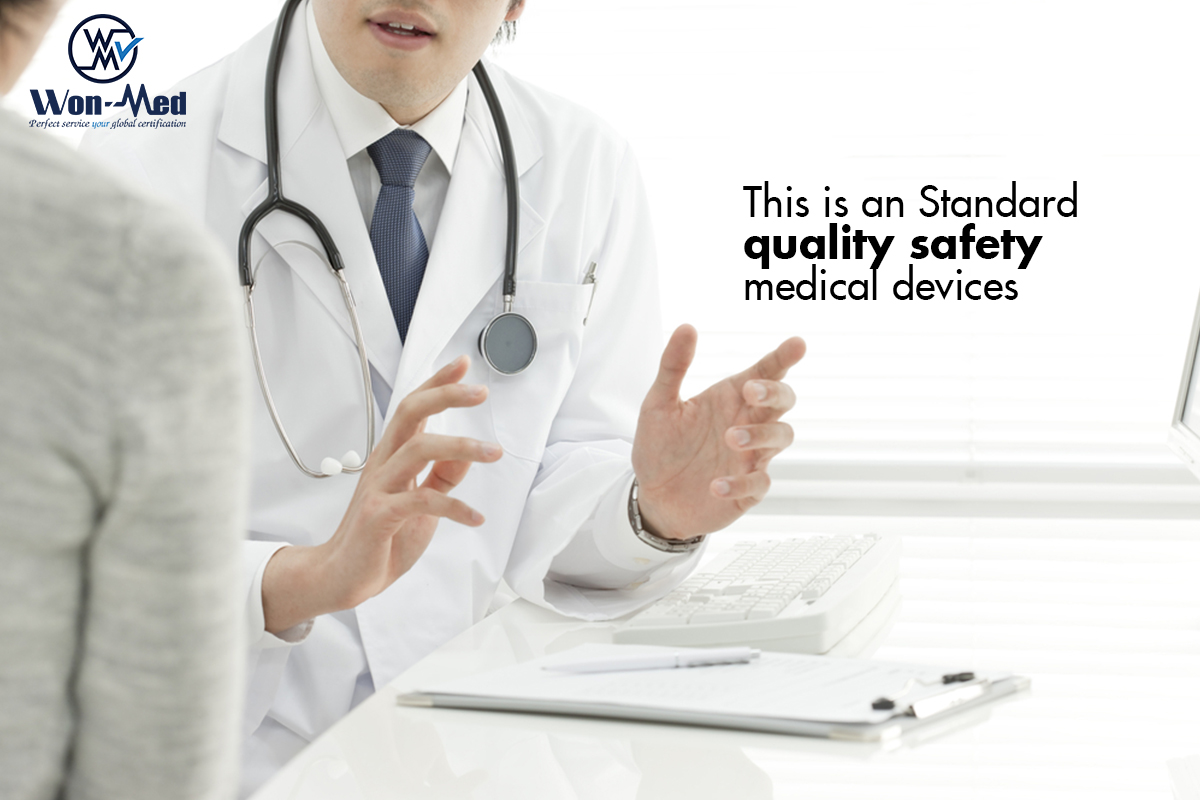 Vietnamese law, according to Government Decree 36/2016/ND_CP dated May 15, 2016 of the Prime Minister on Management of medical equipment. This is effective from July 1, 2016.
According to this Decree, the application of the medical device management system ISO 13485 is extremely important and has been clearly regulated. Compliance with regulations is the responsibility of businesses involved in this field.
In addition, this standard also has highlights that not everyone knows, which are:
First: The ISO 13485 standard doesn't matter how big or small the organization is, or where it is located.
Second: ISO 13485:2016 is not a standard that defines product quality or is specific to products. This is an international process standard: businesses use it to control their processes from production to final product creation. Thus, the enterprise will have the desired management system.
Third: This is not an individual standard – one person cannot be certified to ISO 13485:2016. Instead, a specific business/organization will be assessed and certified.
- Why is it important to apply for ISO 13485: 2016 certificate? According to the provisions of Article 68 of Decree 36/2018/ND-CP, medical equipment manufacturing establishments must complete the application of the ISO 9001 quality management system before January 1, 2018 and the quality management system must be completed by January 1, 2018. ISO 13485 quality management before January 1, 2020. Therefore, at present, all medical equipment manufacturing enterprises must have ISO 13485:2016 Certificate. Furthermore, in the composition of dossiers declaring eligibility to manufacture medical equipment, it is mandatory to have a Certificate of Quality Management Standards recognized by a conformity assessment organization in accordance with the provisions of law. Law ie ISO 13485:2016 certificate.
- Objects that must apply for ISO 13485: 2016 certificate are establishments, distributors, businesses, factories, companies, etc. that conduct business in manufacturing medical equipment or medical services such as: medical masks, needles, medical gloves, medical sterilization tools, feeding lines, gauze bandages, antiseptic solutions, infusion lines, etc.
If If your business needs ISO 13485 certification or ISO 13485 standard assessment, training to apply the standard for businesses, please contact us for the fastest support.
--------------------
WONMED VINA CO., LTD
Office in Vietnam: P7-43.OT09, Park 7, Vinhomes Central Park, 720A Dien Bien Phu, Binh Thanh, Ho Chi Minh City.
Tel: 028 3620 6200 - Hotline: 0325269326
Email: [email protected]​​​​
Website: wonmed.vn - wonmed.org
Won-Med is an ISO certification organization and provides CE Marking - European Standard certification services. Won-Med provides training services for ISO standard auditors, training to apply ISO standards for all businesses.
Together with Won-Med, raise Vietnamese enterprises, accompany Vietnamese enterprises to reach out to the world.